Side Stringer Stairs in Toronto
Side Stringer stairs can be built as straightforward stairs for a deck, garage, or industrial purpose, or they can be highlighted as a key architectural feature of your house. In order to "trap" the stringers on the sides and make room for the stairs to be installed, they are placed outside of each set of stairs. In order to accommodate fill made of tile, stone, wood, or cement, side stringer stairs typically have ridges on the front and back.
Advantages of Side Stringer Staircases:
They can be open or closed depending upon your needs and preference.
For exterior stairs, snow, dirt or other debris can easily be brushed off of the back side.
Disadvantages of Side Stringer Staircases:
· Without quality materials inset, they can look cheaper than other types of staircases.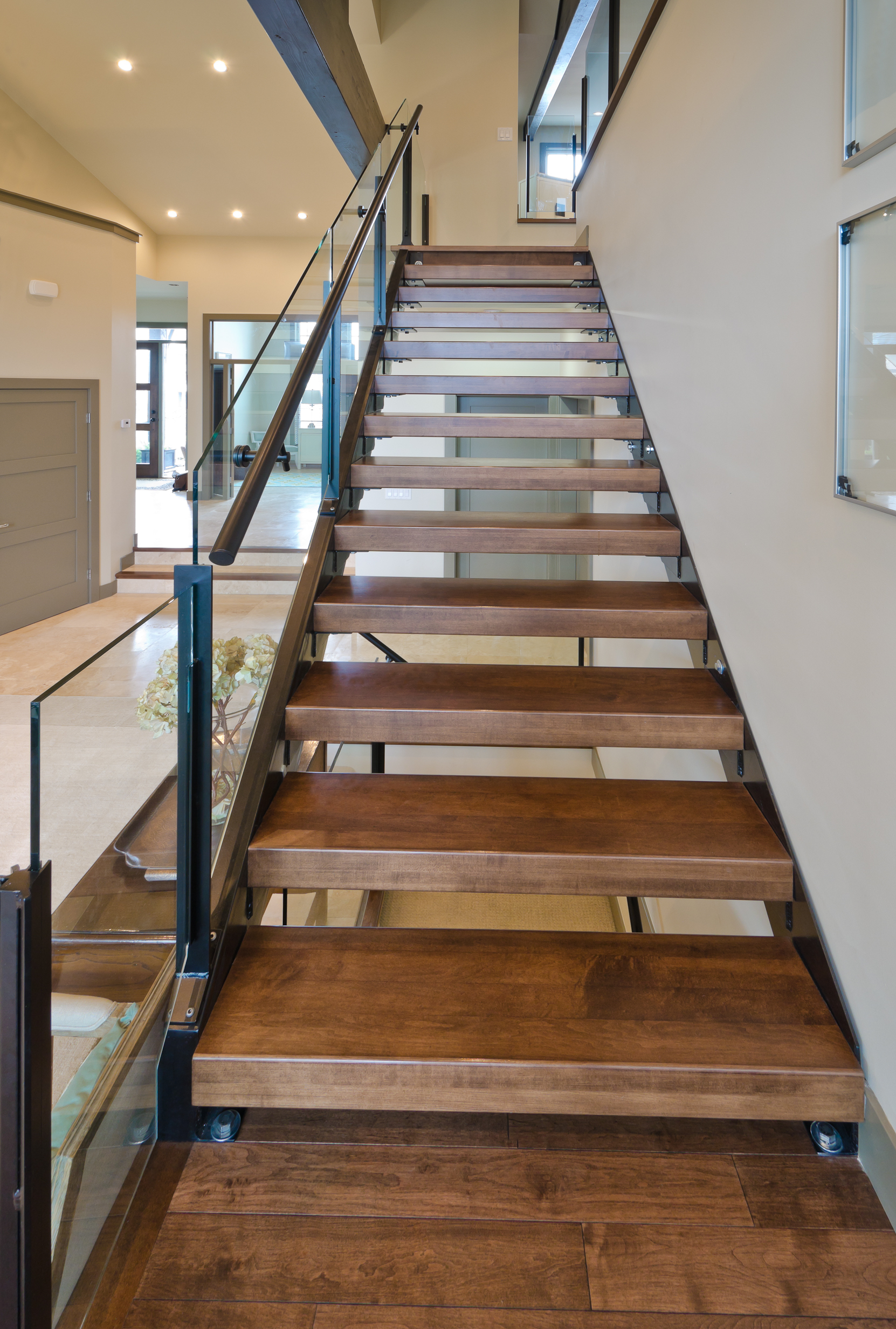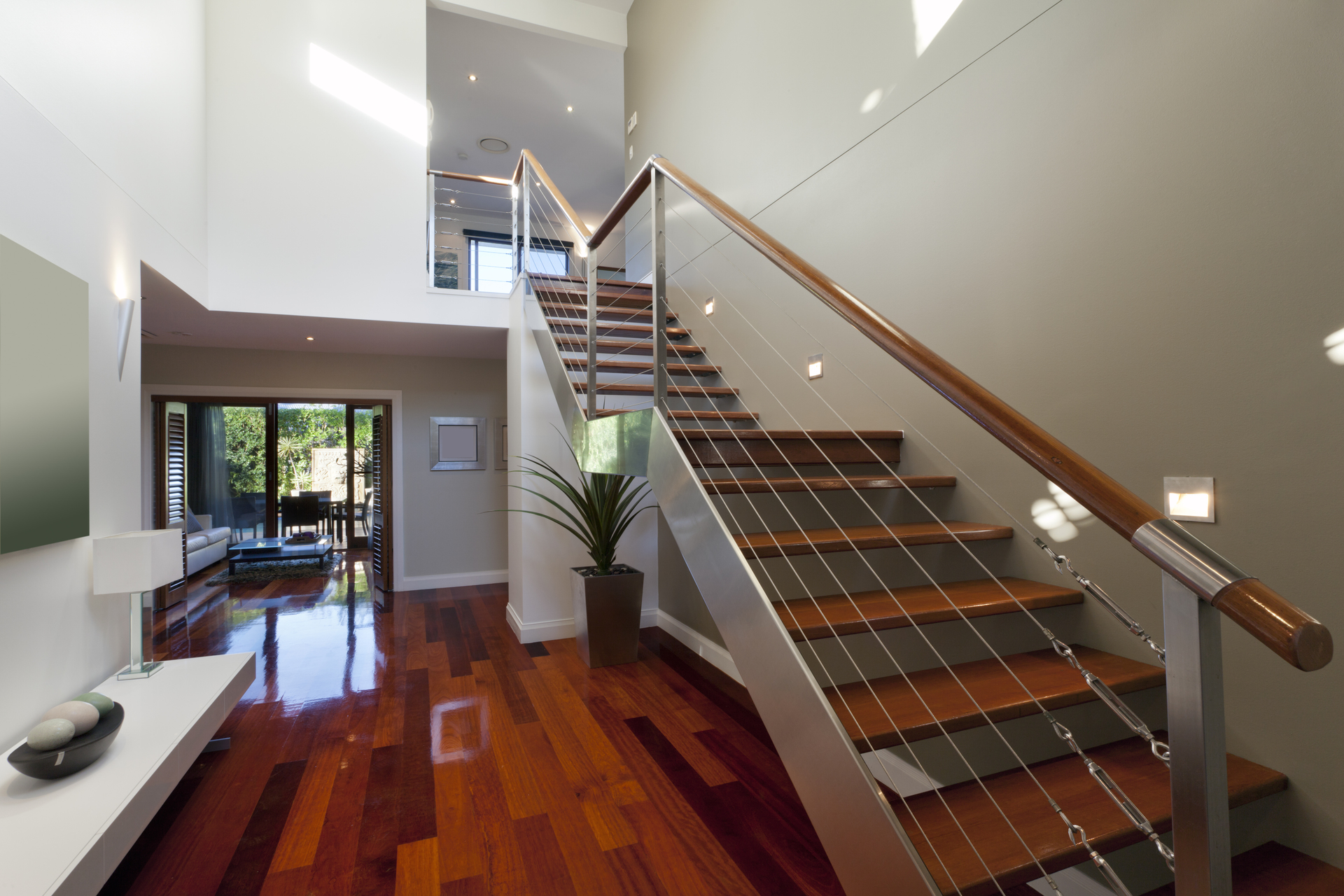 Additional Types of Stairs