Twin Stringer Stairs in Toronto
The twin stringer staircase is an additional choice for stringer stairs. Two thin stringers put underneath take the place of the mono stringer. The stringers are typically spaced 6″ apart and positioned in the middle of the staircase, though they can occasionally be positioned off-center to create a more dramatic appearance. A board with glue is placed on top of the fastened metal step plates to provide a walking surface. The surface boards are commonly made of hardwood, although they can also be made of stone, concrete, or tile.
Advantages of Twin Stringer Staircases:
Can be made to appear floating.
Stringers are more hidden behind the large box steps.
Disadvantages of Twin Stringer Staircases:
Long flights of twin stringer stairs can twist too much.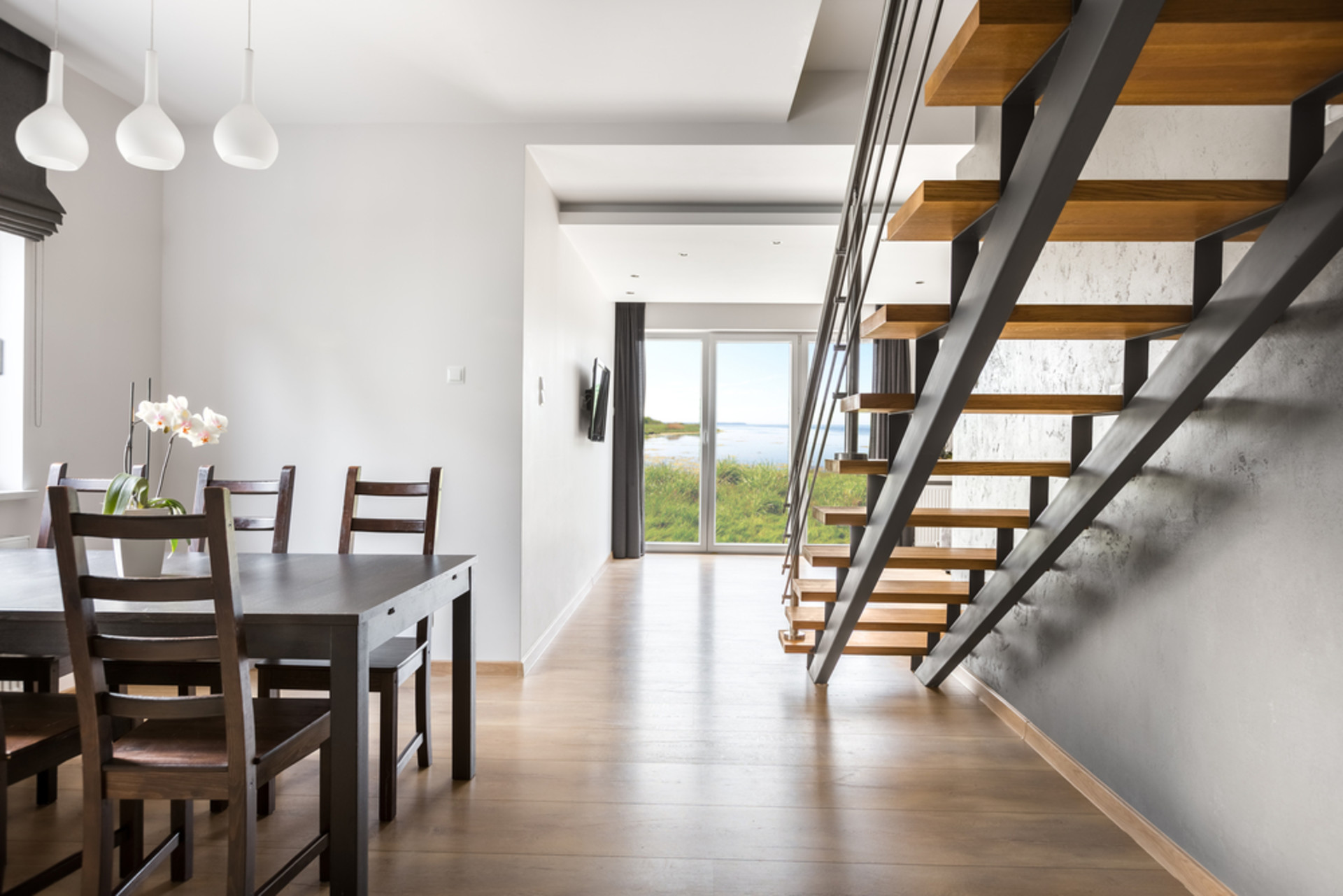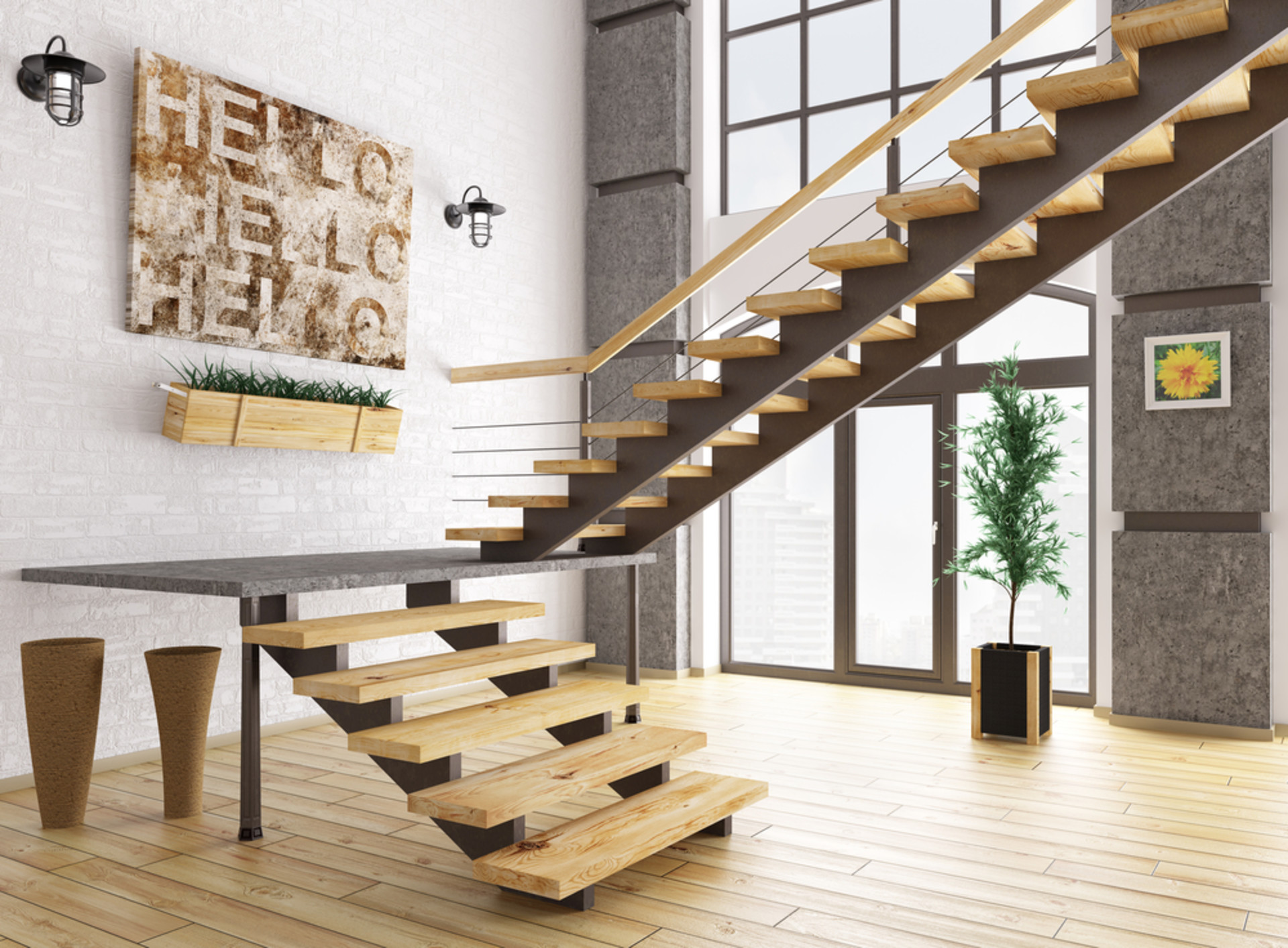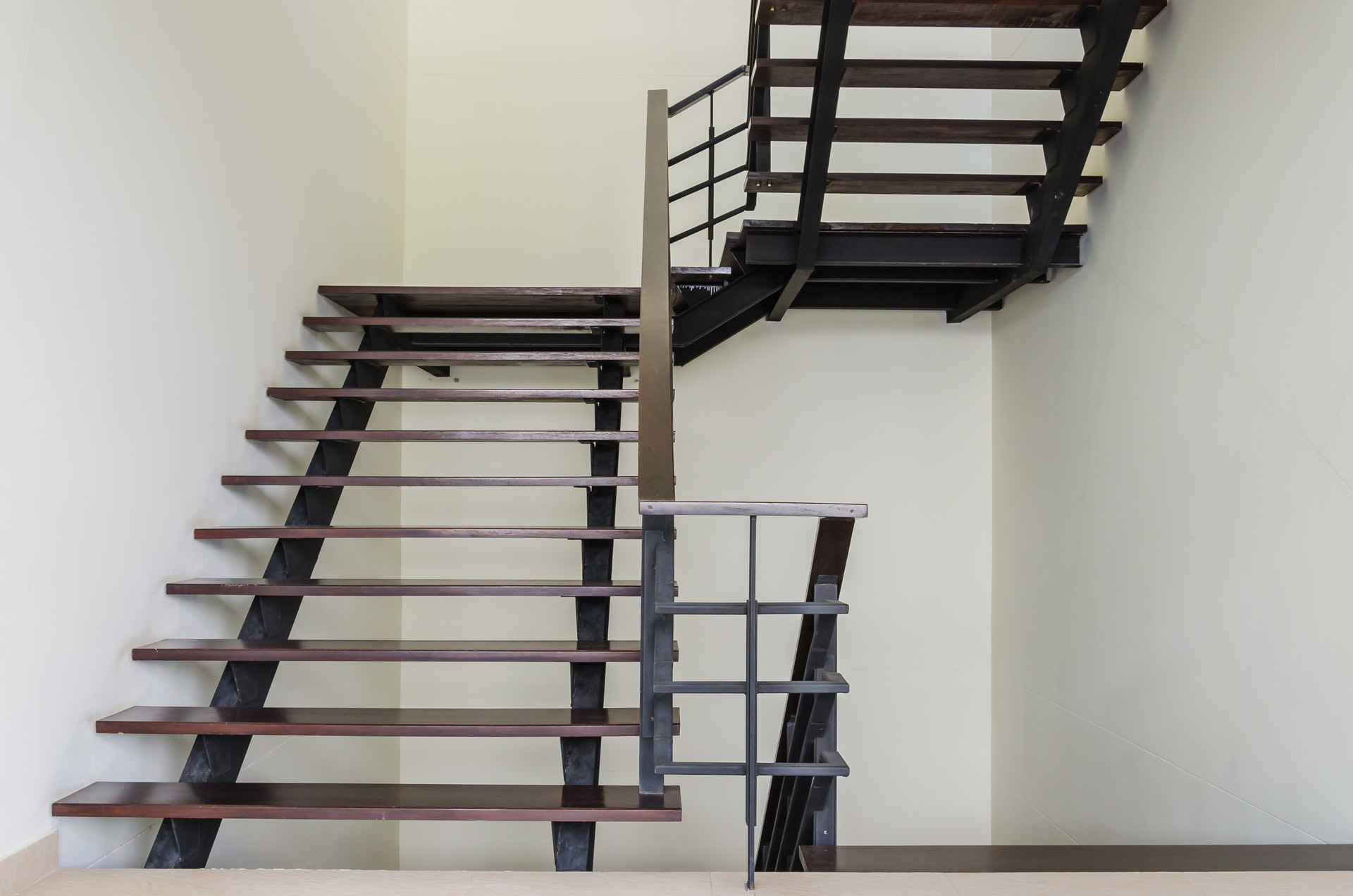 Additional Types of Stairs